WHERE TO GO
Our site is situated in beautiful valley that offers wide range of activities in the nature's heart. Everybody will find pleasure here. But if you are looking for activities outside of the site, we will give you some tips. From castles and chateaus to bicycle paths and ski resorts.
CITIES AND VILLAGES NEARBY
Zabreh
8km away from Bozenov is Zabreh. City with many historical monuments. The main temptation here is the Renaissance castle in the old town area.
More information
Mohelnice
Mohelnice is situated 18km away from our site. There are located many cultural monuments from prehistory until today.
More information
Šumperk
District town Sumperk is located 25km from Bozenov. Because of its advantageous position ( it's a crossroad of the roads and tracks). It is access to different parts of Jeseniky mountains. Sumperk is a center of culture and it's often called "Live gate to Jeseniky mountains".
More information
YOU CAN FIND OTHER POSSIBILITIES ON THIS WEBSITE
BICYCLE PATHS
Because of a slightly hilly terrain this area is perfect for bicycling. Diversity and articulation of the landscape offers interesting opportunities – undemanding routes for family rides but also terrains for experienced bikers. Microregion Zabrezsko is crossed by bicycle path 52 (Moravian path) and regional bicycle path 521 from Moravska Trebova to Stity, that leads through the picturesque valley of the river Brezna.
Recommended cycling circuits are suggested as a supplement of these marked routes. They lead through less frequented roads, exceptionally through forest or field's roads. Zabreh and Stity are considered as the main spots. As soon as you set on the route, you will find out that except stunning nature, there are many chances for swimming or exploring before you make it to your final destination.
ON THE FOREST PATH TO FOLK ARCHITECTURE
| | |
| --- | --- |
| Route leads through: | Stity – pond Sychrov – Horni Studenky – Stity |
| The length of the route: | 8,5 km |
Start your route on the square in Stity. Follow red marks that lead down the Na Pilniku street. Then behind the car service turn right and continue on the forest's road. After 3.5km you will see the pond Sychrov. Turn right and follow the yellow marks to Horni Studenky. You will pass the hunting lodge on the left. Then continue to the St. Linhart church that is surrounded by ancient cloisters. Follow blue marks that will take you to the chapel under the memorial linden tree. Turn left and go down the road. After 300m leave the main road. You will see signpost. Follow the blue marks further to the forest and to Stity.
BIKE RIDE TO THE DAM NEMILKA
| | |
| --- | --- |
| Route leads through: | Zabreh – Nemile – Nad Prehradou – Klarinka – Zabreh |
| The length of the route: | 12 km |
You will get to Nemile from Zabreh. Just follow blue turistical marks (local sign). From there on field's road around the dam Nemilka to the signpost Nad Prehradou. Through Klarinka (view of the city and Jeseniky mountains) along red and yellow touristic marks. These will take you back to Zabreh.
WATER TOURISM
You can enjoy a ride on the river Morava either in rafts or canoes along the beautiful protected area with experienced instructors. The route leads through the most beautiful parts of the river, through unique location of swamp forests, where except the rare flora and fauna, beavers can be see.
One day trips - CHKO Litovelske Pomoravi
Lukavice – Moravicany 16km Moravicany – Litovel 10km
Two days trips - CHKO Litovelske Pomoravi
1. day – Postrelmov – Haje 17km
2. day – Haje – Moravicany 13km or Haje – Litovel 22km
More information www.perej.cz
FISHING
Dams and pounds in the nearby area offer trout or non-trout hunting grounds. There are places where you can see brown trout in foothills streams.
Dam Nemilka 1A (non-trout hunting grounds)
Hunting ground consists of water dam Nemilka. Parts of the Nemilka stream from the inlet into the dam up to the road bridge Zabreh – Kosov, which is argued, belong to the Hunting grounds. Rate of carp is 40cm and rate of pike is 50cm. There is limited number of 20 hunting fishermen per day.
Sazava Moravska 2P (trout hunting ground)
The inlet of Moravia from the weir Lupene to the bridge Hyncina – Hostejn. Spinning hunting is prohibited in the area from the weir Lupene up to the railway bridge over Hnevkov. Hunting of salmonids and grayling is allowed but only with an artificial fly.
Permission issued by
MO CRS Zabreh, Severovychod 16, 789 01 Zabreh
tel.: +420 777 268 823
e-mail: crs.zabreh@seznam.cz
http://sweb.cz/crs.zabreh
We will gladly prepare trips, visits of castles and chateaus or other monuments for you. Tickets and other important information as well as transportation can be included in this service. We will provide you with this service if you order it in advance. The only thing you have to do is to contact our reception.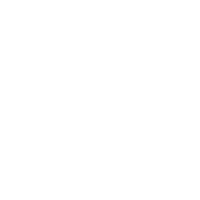 Wi-Fi
In whole site of
the Hotel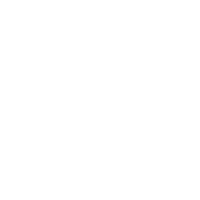 Wellness
Wellness activites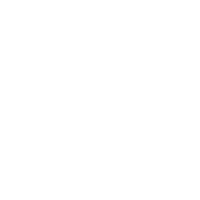 Sport activities
Courts, Adrenalin park,
Beach volleyball Parking
Extra parking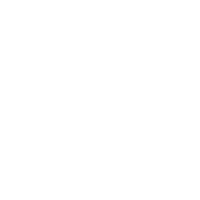 Bathing
Beautiful natural
bathing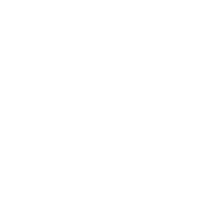 Children playground
Lots of activities
not only for children